22nd SGDF SINGAPORE NATIONAL DANCESPORT CHAMPIONSHIPS

The 22nd SGDF Singapore National DanceSport Championships will be held on Sunday 6 November 2022.

Details as follows:


TITLE
22nd SGDF Singapore National DanceSport Championships
DATE:
Sunday 6 November 2022
TIME:
12:00pm ~ 6:00pm
VENUE:
Serangoon Gardens Country Club
22 Kensington Park Road (near Chomp Chomp Food Centre)

Singapore 557271

ORGANISER:

Singapore DanceSport Federation (SGDF)

CLOSING DATE
Saturday 8 October 2022

The program run-down for the day can be accessed thru the QR-Code on the left, or by following this link : 22nd Nationals Programme_PRINT (dancesport.org.sg)
---
ANTI-DOPING STATEMENT
Click here to read on SGDF's statement on anti-doping.


---
MAJOR MULTI-SPORT GAMES (updated 21 October 2021)

#
EVENT / (COUNTRY)
DATES
Std
Lat
Breaking
Notes
Bboy
Bgirl
1
2026 Youth Olympic Games
(Dakar, Senegal)
TBC
No
No
Yes
Yes
No Event Details yet

2

2024 Olympic Games
(Paris, France)
26 Jul 24 -
11 Aug 24
No
No
Yes
Yes
No Event Details yet

3

6th Asian Indoor & Martial Arts Games
(Chonburi, Thailand)
17 Nov 23-
26 Nov 23
Yes
Yes

Yes

Yes

Technical Handbook

4

2021 Asian Youth Games
(Shantou, China)
20 Dec 22 -
28 Dec 22
No
No
Yes
Yes
Postponed from 2021

5

2022 Asian Games
(Hangzhou, China)
10 Sep 22 -
25 Sep 22
No
No
Yes
Yes
Technical Handbook

6

2022 Asean University Games
(Ubon Ratchathani, Thailand)
Aug 22 (TBC)
Yes
Yes

Yes

Yes

Postponed from 2020
Event details includes (eg # of participants, ages groups etc). Do note that the respective organising committees may add / remove events after discussions with OCA.
---
FORMATION OF DANCESPORT ASIA

Congratulations on the inauguration of DanceSport Asia (DSA) on 25 August 2019. A newly constituted and truly representative body of DanceSport in Asia. The DSA Presidium is elected based on a democratic nomination process and good governance. A true testimony of the DSA's principle of inclusiveness and broad participation, the emerged DSA Presidium comprises 14 Nations' National DanceSport bodies across Asia.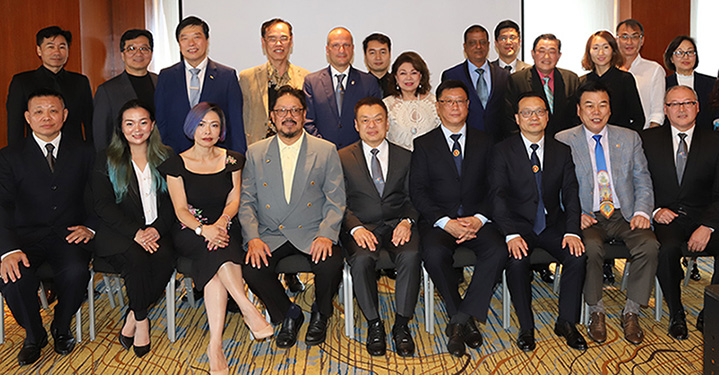 ---